Greene, Canfield, De George, LLC.
Tony De George, CHB
Tony De George, CHB: President of Greene, Canfield, De George, LLC. is the principal broker. Tony is one of the original founders of Greene, Canfield, De George, LLC. He has been active in hotel brokerage since 1981.
As a former hotel Owner-Operator, Tony has first-hand knowledge regarding hotel operations, cash flow management and marketing. He served as HBI's President three times (2014, 2010 and 2001) and has served on its board since 1995.

Ken Olipra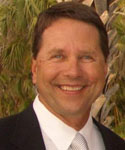 Ken Olipra graduated college with a Bachelor of Arts degree in Business Administration. Ken has been in the Hotel and Hospitality business since 1960 - and has extensive experience in development, financing, construction, ownership, operation and sales of apartments, restaurants and hotels.
Ken received the Certified Hotel Administrator (CHA) designation in 1982. Awarded by the American Hotel & Lodging Association, the title of Certified Hotel Administrator (CHA) is the most prestigious certification available to a hotel hospitality executive. It indicates membership in an elite group of hospitality professionals who by combining education and experience with dedication to the industry have achieved a high level of expertise.
Globally recognized, the CHA is a highly respected professional credential that validates your advanced knowledge in the hospitality industry. It is an honor awarded to lodging professionals whose leadership and managerial abilities are exemplary. Achieving the CHA certification announces that you have a place among the best in your profession, are abreast of current trends and latest hospitality protocols
Ken is also a Graduate of the Realtor Institute (GRI).
Ken has served on the Board of Directors of Hotel Brokers International (HBI). HBI is the largest and oldest hotel brokerage organization of its kind, with a rich heritage of experience and expertise in hotel real estate valuation, transactions, and consultation.
His most recent awards from Hotel Brokers International in 2015 were "Record Dollar Volume & Number of Transactions" and "Top Sales Associate U.S. Eastern Region"
A past President and Board member of Rotary Club, he is married to Pamela since 1970 and has two grown children, Scott and Lauren. His hobbies are boating and golf.
Harry Spirides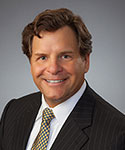 Harry Spirides is a former owner and operator of a 205 room full service beach resort hotel for 20 years. He rose up through the ranks of his family's hotel company from dishwasher to Chief Executive Officer. He is a third generation hotelier and has over 30 years of experience working in full service hotels. In fact, members of the Spirides family have owned and operated hotels and restaurants for over 90 years. During his 20 year tenure holding the position of hotel owner and chief executive officer Harry Spirides led his company through all phases of a hotel company's lifecycle and successfully navigated through many financial, legal, economic, public relations, and operations significant events. Mr. Spirides has served for decades as a member of boards of directors of organizations focused on tourism destination marketing, convention centers, and economic development. He has also served on state and local government authorities and committees. Harry Spirides sold his hotel in 2014 in a strong hotel real estate market.
Mr. Spirides holds a Master of Business Administration degree from Mercer University and a Bachelor of Science degree in Hospitality Administration from Florida State University. He has also been awarded the Advanced Certification in Real Estate and Hotel Investment from Cornell University's School of Hotel Administration.

Kirit Shah, Broker